Hudson River Schooled
January 8, 2004

Sanford R. Gifford, Hunter Mountain, Twilight, 1866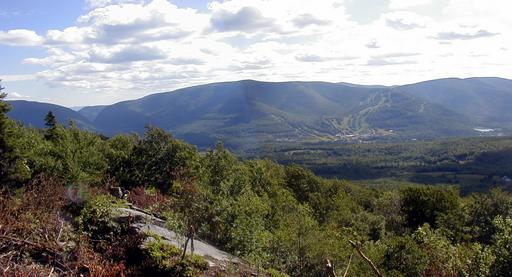 Hunter Mountain, Mid-Afternoon, 2001
I went to the Met yesterday and happened to catch the special exhibit Hudson River School Visions: The Landscapes of Sanford R. Gifford. Gifford was a brilliant painter of nature, who is best known for his works of the Catskill mountains and the Hudson valley (like most of the Hudson River School painters). The exhibit is well worthwhile seeing before it ends on Feb. 8.
NYT on the exhibit: ART REVIEW; Nature With Golden Haze Or Ominous Thunderheads
NYT on the painting: From a Woodland Elegy, A Rhapsody in Green; Hunter Mountain Paintings Spurred Recovery (full article).
Posted by Andrew Raff at January 8, 2004 01:22 PM

Trackback URL for this entry: http://www.andrewraff.com/mt/mt-tb.cgi/1545