Another Fare Hike?
July 30, 2004
With little more than a year past since the MTA raised fares, the MTA is once again planning to make the commute more expensive. The MTA released its 2005 preliminary budget which predicts that, without a fare increase, the MTA operating deficits will increase drastically. The NY Times reports: Proposal Would Raise Fares and Tolls in New York. The fare hike and/or service cuts "are needed to close an anticipated $436 million deficit in 2005." The Daily News reports: Fare hikes loom.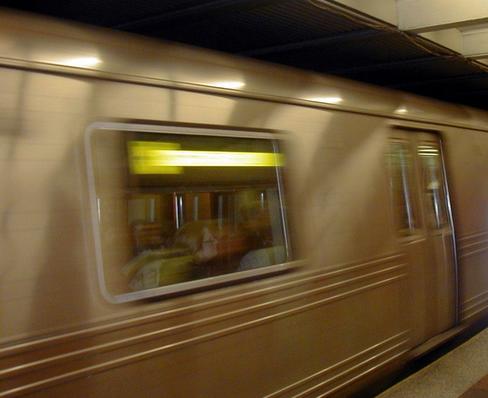 Remember the story of the boy who cried wolf? Last year, during the run-up to the previous fare hike, state comptroller Alan Hevesi discovered that the MTA kept two sets of books-- one accurate, the other which massaged the number to create a more dire financial outlook for the MTA. Instead of deficits, forecasts projected surpluses using the accurate accounting. However, the Appellate Division found that the projection was sufficiently accurate to satisfy the MTA's duty to the public, even though it took into account the increased debt service payments due starting in 2004:
the MTA records were not "fictional." Even though the MTA's request for a fare increase was based on combined 2003 & 2004 financial projections, such notice was neither "fictional" nor otherwise "false and misleading." Even in the Hevesi report, the MTA faced a projected deficit of over $2 billion for 2003 and 2004 combined. The MTA is not required to base its finances on a single-year basis
These new deficits are due to debt service payments coming due. While previously, the state had contributed to the capital campaign, in order to fund the the last capital program, the MTA needed to borrowing more money.
Additionally, MTA revenues since the fare hike have fallen short of expectations. Apparently, subway riders are using the system more and getting more value for their $70. With Metrocard discount, the average cost of a subway ride is $1.26. Increasing the cost of the monthly Metrocard to $76 and the weekly to $24 would cost riders and average of $1.33 per ride.
The MTA new $27.8 billion capital program will keep the system in an adequate state of repair, upgrade security in the system and embark on the largest expansion of the system in decades with the Second Avenue Subway and the 7 line westward extension.
Gothamist: MTA Admits to New Fare Hikes
Posted by Andrew Raff at July 30, 2004 04:44 PM

Trackback URL for this entry: http://www.andrewraff.com/mt/mt-tb.cgi/2665