OHNY: Jazz at the Time-Warner Center
October 12, 2004
Jazz at the Time-Warner Lincoln Center has an impressive new space featuring three snazzy performance venues, a recording studio and educational facilities. It was open to the public as part of Open House NY: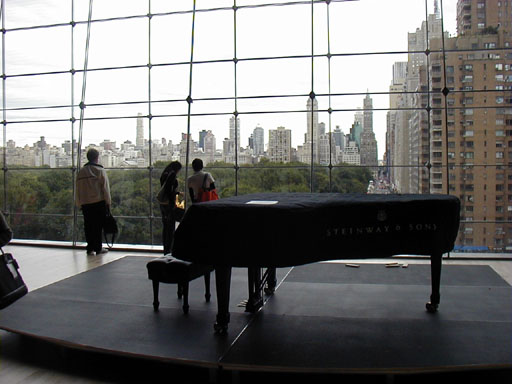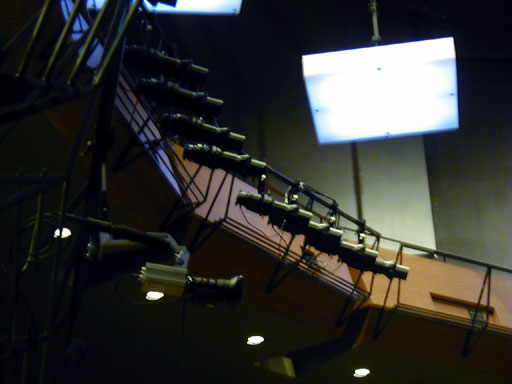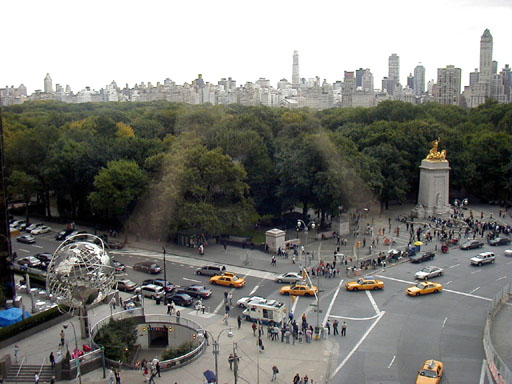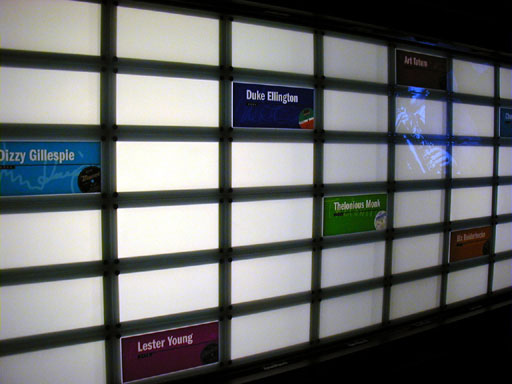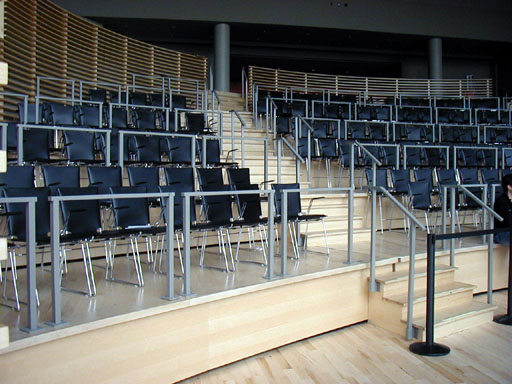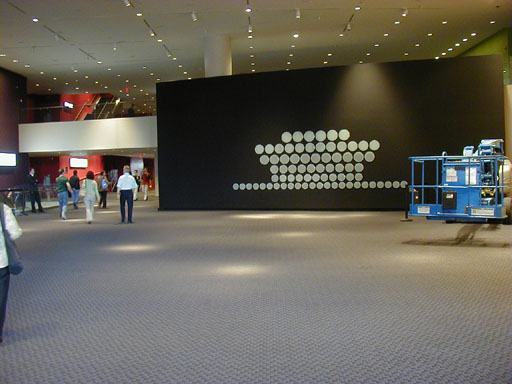 The amount of care and attention to detail spent in designing the performance halls is impressive. The Rose Theater is physically isolated from the rest of the Time Warner Center and acoustically designed to accommodate acoustic or amplified music. In the Allen Room, a wall of windows behind the stage looks out on Columbus Circle and Central Park. Newsweek: Wynton Marsalis and the Temple of Jazz
The biggest question about Jazz at Lincoln Center is not whether New Yorkers will go to a concert hall in a mall. Rather, will Jazz at Lincoln Center continue to put forth a narrow, reactionary vision of jazz or will it use its new space to embrace innovative music?
There is no shortage of criticism of Wynton's neo-trad programming. Pianist D.D. Jackson notes that jazz may not fit comfortably into an institutional performing arts model: Musings on Wynton after the Jazz at Lincoln Center press conference: "Jazz, in fact, has always been as much - if not more - about the future than the past." Saxophonist Dave Liebman, contrasts the neo-trad vision of jazz, with the reality in his Reaction to Ken Burns "Jazz": "Jazz is a living, breathing music and in every major city there are serious, hardworking musicians trying to move this music forward."
Posted by Andrew Raff at October 12, 2004 02:54 PM

Trackback URL for this entry: http://www.andrewraff.com/mt/mt-tb.cgi/3018