2005: The Year of Tomorrow
January 1, 2005
So, this is 2005. It seems like a good a time as any to take a look at where I am on a trivial, micro level.
Location: Brooklyn. Not a bad place to be at all. After all, we haven't had any tsunamis lately. Although I tend to find it difficult to get back up to speed in the city after vacation time in the mountain, the academic schedule provides enough time to get things done before starting up again.
Working on: Obtaining gainful employment for after graduating/bar exam during this year.
Planning: To procrastinate less; To come up with more goals some time later.
Watching: Simpsons Season 5. Lord of the Rings (up to disc 2 of The Two Towers today, starting on Return of the King tomorrow or Monday.)
Reading: America: The Book, What's the Matter with Kansas, The Hitchhiker's Guide to the Galaxy.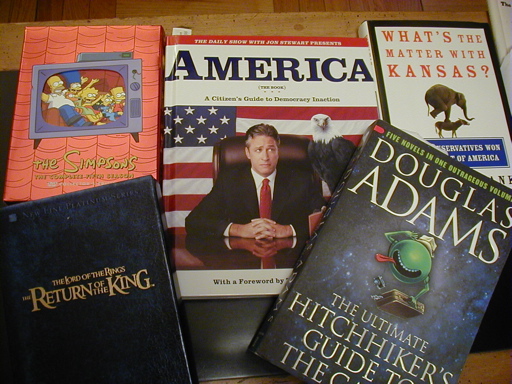 Posted by Andrew Raff at January 1, 2005 11:10 PM

Trackback URL for this entry: http://www.andrewraff.com/mt/mt-tb.cgi/3318